EveryMon r
educes alerts to the helpdesk by over 82%, saving time for busy IT Pros.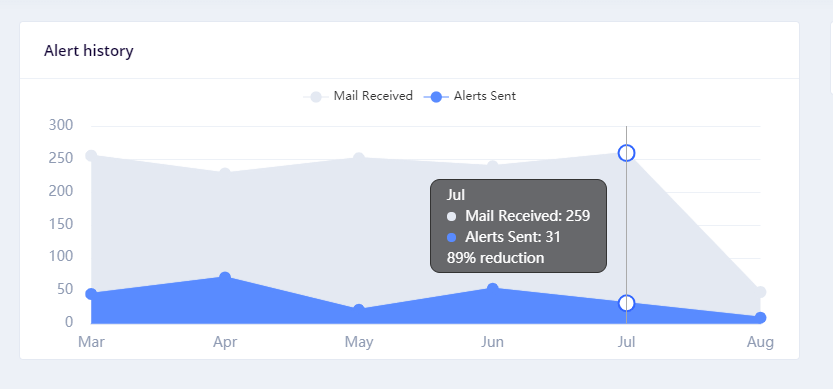 What you get with EveryMon
From backup to security, hardware to applications, process every email alert with EveryMon.
Know which IT systems are working
We filter and process every email alert so you only hear from the tool if there is an issue to solve. An average alert reduction of 82%
Increase reliability and lower downtime.
Never miss a key alert again
If a success/failure email is not received by our system, we log that as it indicates a problem.
Catch issues across multiple products.
Save hours of time and money
Some organisations receive more than 300 alerts per day of which only 23 need any action to be taken.
Make your IT systems more reliable.
Process every type of alert with EveryMon. Monitor all of your different tools from a single platform.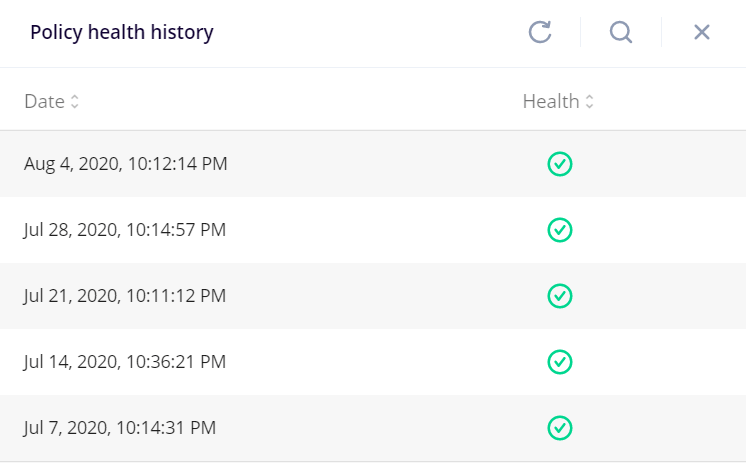 How we delivered over 350% ROI for one company
228 alerts filtered away per month. (89% noisy alerts)

31 genuine alerts sent on to helpdesk per month. (11% genuine)

9.5 hours of work saved at $31 IT salary an hour.

$3528 per year saved for our client's company, EveryMon itself costed them $763.32 for the year.

A net gain of $2764 extra in their IT budget (362.1915% ROI to be exact)
Supporting hundreds of products with alerts.
How IT Pros use EveryMon in three steps
Point your alerts at EveryMon

From your backup software, security products and any app you have that generates email notifications. Point them all at EveryMon
Configure your policies in EveryMon

Decide what happens when an alert is received, you control and set what level of reaction is needed by your team.
Enjoy the benefits of EveryMon

You gain time back for more important projects and that added peace of mind that your IT systems are working as expected.
Cut down on noisy alerts

See the results EveryMon delivers